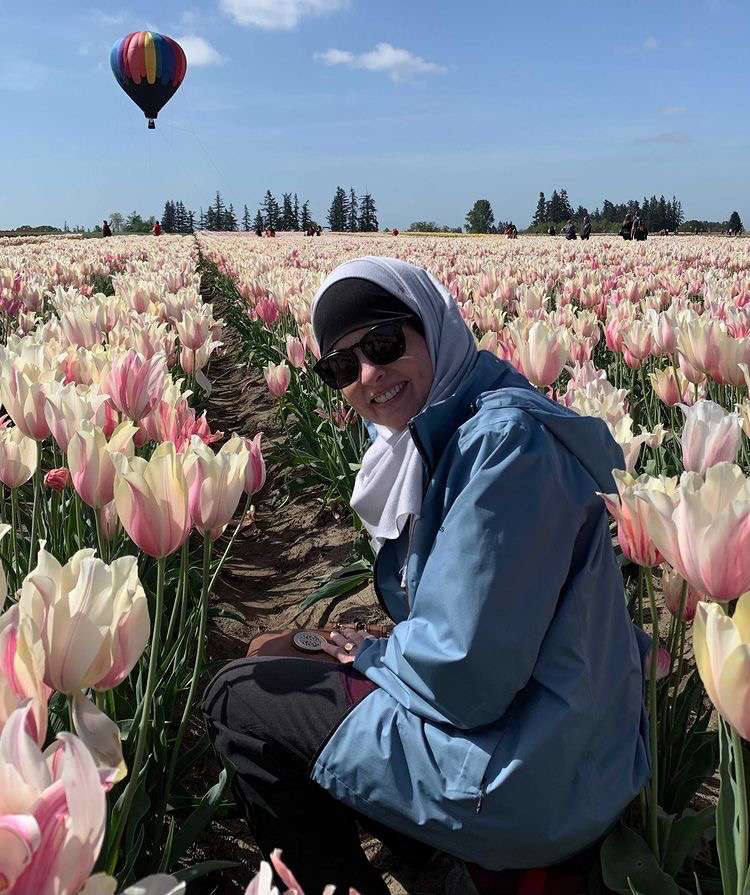 My name is Chase Lawrence and I offer digitalized longarm quilting services in Portland, OR. My journey began with my mother who taught me to sew when I was 10. My mother, a needlepoint award winner, taught me to sew my own clothes, which served me well in making clothes and patching jeans for my seven children. After university and a tour with the Peace Corps as a mathematics teacher in central Africa, I returned home looking for something to do. I took my first quilting class at my local high school. I learned how to make cardboard templates, and hand piecing and quilting. My travels then took me to Sudan where I made 2 more quilts completely by hand. It was in Sudan that my husband bought me my first Toyota sewing machine. After a coup in Sudan, my family moved to Saudi Arabia where we lived for more than 20 years. With a sewing machine, I learned many new skills such as paper piecing and free motion quilting. My travels finally brought me back to the US. Again, thanks to my mother, I was able to purchase my Bernina Qmatic longarm machine. Digitalized quilting is an economical way to add beauty and texture to your fine quilts and the design choices are limitless.
I can't wait to help you finish your next quilt.
Need Edge 2 Edge (E2E) longarm quilting?